IMPORTANT CHANGE FOR 45GLS Reels
Pinion and Pinion Bearing: Were revised by Penn (date of change unknown).
13-45 and 26-40 Right Side Plate Bearing

Were REPLACED by:
13N-45 and 26N-40
Notes on NEW parts
13N-45: The O.D. (8mm) of the sleeve of the pinion that fits inside the bearing is a larger diameter than the original part, as is the I.D. of the 26N-40 bearing. The newer pinion WILL NOT FIT in the older bearing. The older pinion will be loose inside the newer bearing. Measure O.D. of your pinion gear's sleeve to determine what set of pinon/bearing that you have.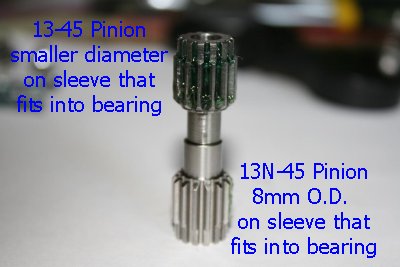 Order parts online for this reel(s):
https://www.mysticparts.com/PennParts/Conventional.aspx#GLS