A quick photo walk-through with tips for reinstalling an Penn SS series bail spring. This should help with reassembly of most of the models. ~Mo, Parts Dept. @ Scott's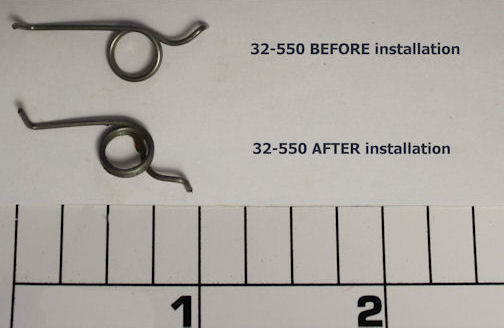 First note to make: The 32-550 spring in the walkthru is slightly more bent just from installing and reinstalling it, there doesn't seem to be any way to install it WITHOUT bending that one leg to fit, it doesn't come that way. It also does take some pressure to get it into position. It is very difficult to install and ends up bent as shown in this walk thru.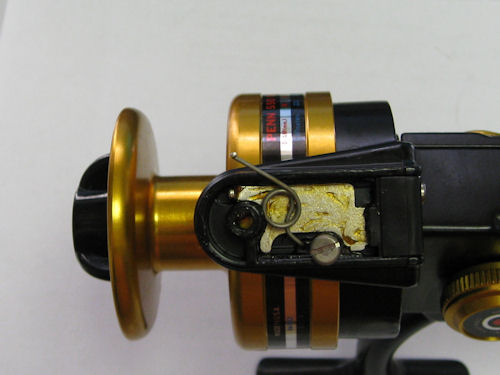 Short end of the bail spring inserts into a hole in the housing near the spring plate screw. The tip on the long end will be pointing upward, positioned towards the spool.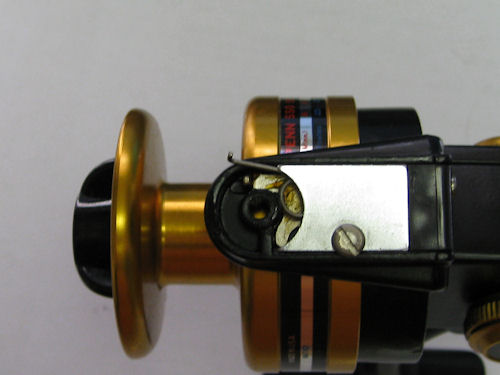 Once the short end is tucked in place, reinstall the spring plate and screw it down.
NOTE: It's much easier to install the bail spring with the other end of the bail wire unhooked. You can use duct tape and channel lock pliers to remove that large nut without damaging it.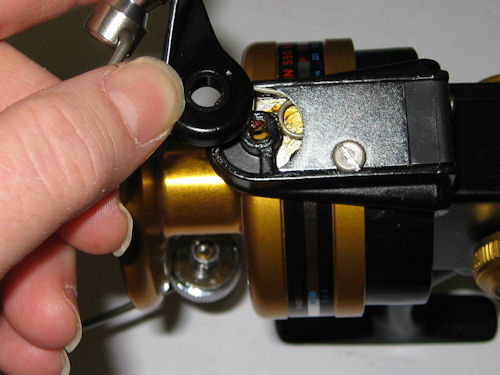 Hook the long end of the bail spring into the small hole on the bail arm as shown.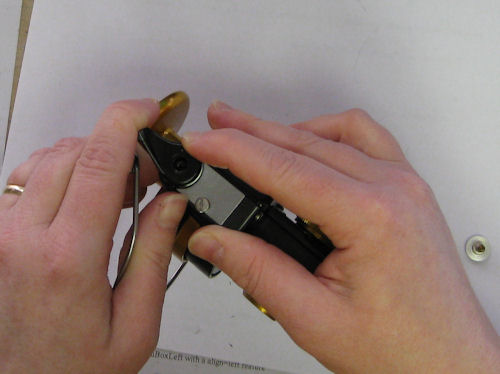 Then, rotate counter clockwise and push the bail arm in until you can secure it with the bail screw.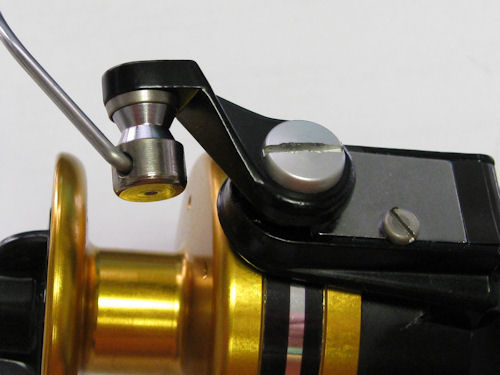 Once the screw bites, only tighten it about halfway, enough that the arm won't pop loose while you are repositioning it.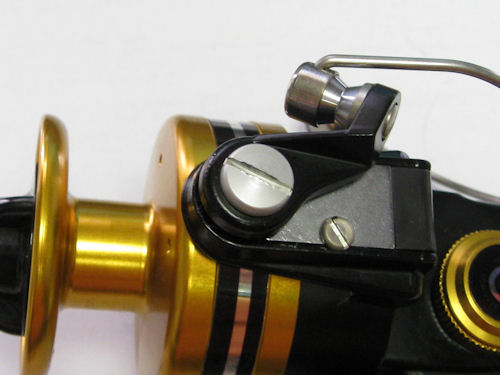 Now, rotate the bail arm clockwise into the open bail position and tighten the bail screw all the way down.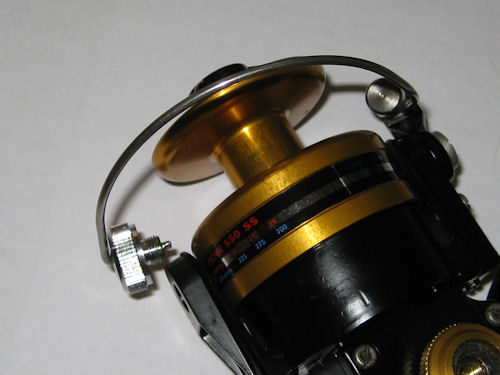 Flip the bail back up and bring the other end of the wire back around to where you can resecure it.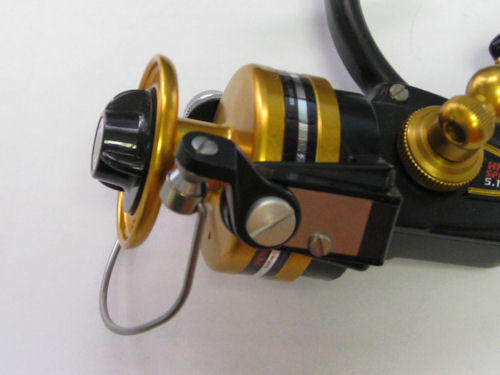 Assembled 550SS bail wire. Test it to make sure the bail spring is properly installed.
Order parts online for this reel(s):
https://www.mysticparts.com/PennParts/Spinning.aspx#SS2ndGen