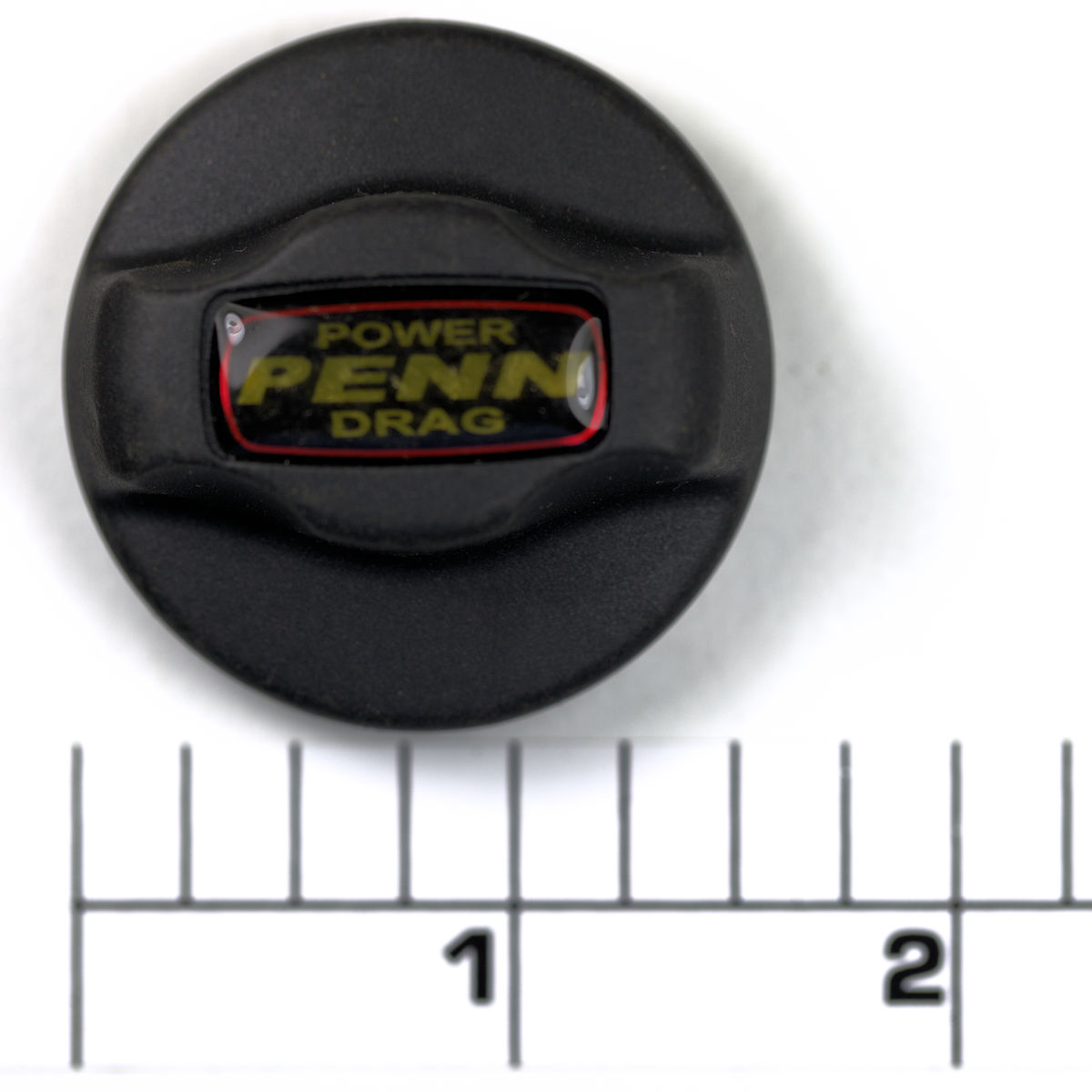 Occassionally we get contacted about a new drag knob not fitting on a reel. Shown above is the newer style 52N-750N Power Drag Knob. It's an improved design with stronger plastic and a better internal drag spring system. Penn has made similar improvements to other drag knobs.
Causes of drag knob not fitting on the reel
We see these problems even with older style knobs.
Spool is not seated all the way down on the shaft, making it impossible to screw the drag knob on correctly. FIX: Adjust the drags inside the spool so that they line up and the spool will drop down onto the shaft.
The inside of the old drag knob is on the spool, commonly it's the nut and the spring. FIX: Remove these old parts, there should be nothing there but the spool, it's drags and the point of the shaft before you screw on the new drag knob.
Sample image of reel with internal parts of old drag knob still on it: